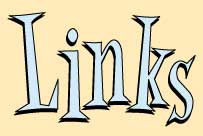 Girl Talk: The Girl Detective Blog
Baby got crime.

Diana Killian's Mailing List
Tracking the Girl Detective.
Cozy Chicks Blog
(Karen MacInerney, Michele Scott, Heather Webber, Maggie Sefton & Diana Killian)

The Good Girls Kill For Money Club
(Tasha Alexander, Laura Bradford, Sara Rosett & Heidi Vornbrock Roosa & Diana Killian)

The Independent Mystery Booksellers Association
Support your local bookseller.
Wicked Company Discussion Group
Diana's 600 (and growing) partners in crime.
Mystery Scene Magazine
Mr. Smith writes a regular column.
The Browne Sisters and George Cavanaugh

The Browne Sisters Mailing List
Find out when and where Diana and the gang are playing next.
Advanced Book Exchange
This is where to buy all those books Diana writes about in Chick Fic.
A Guide to Classic Mystery and Detection
Impressive educational site containing essays and reading lists on Golden Age mysteries.
The Thrilling Detective Web Site
Mr. Smith's favourite waste of time. Includes an entry on Mary Kelly.
Butler's Brew House
Under construction... literally.