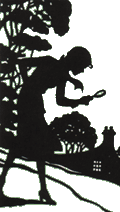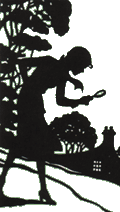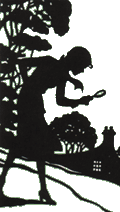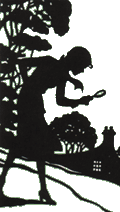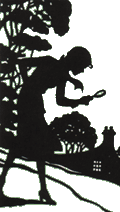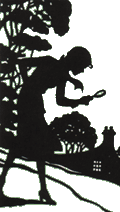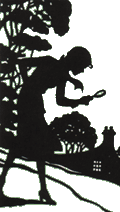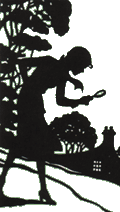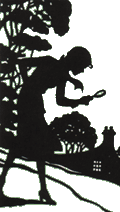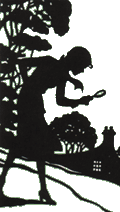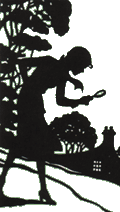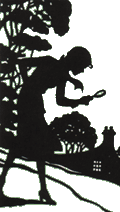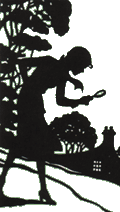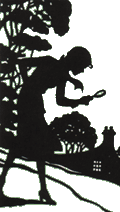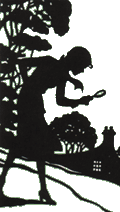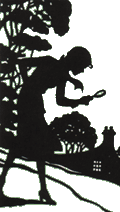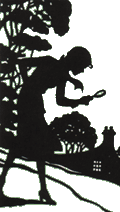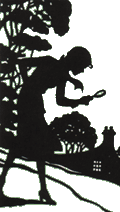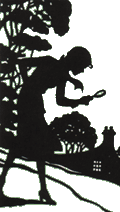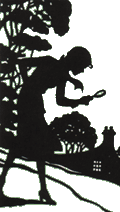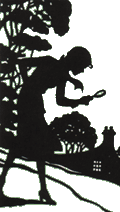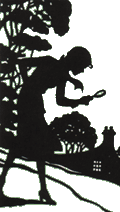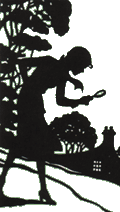 Movies...
The Thin Man DVD Set (1934-47)
With William Powell & Myrna Loy

All six wonderful vintage movies plus plus an additional disk of goodies like documentaries the stars, classic cartoons, comedy shorts, a radio show with William and Myrna, and an episode of the Thin Man TV show (which I didn't even know existed). Worth every wheat-back penny.

Mr. & Mrs. Smith (2005)
With Brad Pitt and Angelina Jolie

No, not my wedding video (not nearly enough ammo OR frosting). Diverting nonsense about married hired assassins working for rival entities. Slick and stylish -- loved the snappy and clever dialog. By the way, am I the only one who remembers the amusing short-lived TV series?

Possession (2002)
With Gwyneth Paltrow and Aaron Eckhart

Gwyneth Paltrow and Aaron Eckhart star in the film adaptation of A.S. Byatt's novel. Rival literary scholars find a possible romantic connection between two famed Victorian poets -- and themselves. Elegant and intelligent love story with a slight mystery -- one of the few times I've seen the feelings between two protags develop believably.

The Dark Corner (1946)
With Mark Stevens and Lucille Ball

Great little noir flicker. Lucy is the wisecracking Girl Friday who against her better instincts falls for her troubled PI boss when he's framed for murder. This one is flawed, but has some great moments. Had Mitchum played the PI role, I think this would have been a classic. Speaking of Mitchum, I also recommend The Big Steal and Out of the Past.

The Moonspinners (1964)
With Haley Mills and Peter McEnery

Has absolutely nothing to do with the book by Mary Stewart, but enjoyable goofiness for its own sake. Sunkissed and chubby Hayley Mills is our engaging heroine and the ever so-slightly self-conscious Peter McEnery is the suitably dashing hero. (Personally, I love that leopard.)

Foyle's War (2002 - 05)
With Michael Kitchen, Honeysuckle Weeks and Anthony Howell

Exceptionally well done BBC series about Christopher Foyle, a WWII Detective Chief Superintendent who would rather be fighting the Nazis than solving mundane murders on the home front. Beautifully filmed, beautifully acted. Major favorite with my entire family. Apparently what we see on PBS is edited to bits, so all the more reason to buy or rent the DVD set.

The Blue Dahlia (1946)
With Alan Ladd and Veronica Lake

War hero Johnny Morrison arrives home to find his floozy of a wife has been a-doin' what comes naturally! Johnny already blames the missus for the death of their only child. Can This Marriage Be Saved? Well, no. The missus is murdered and Johnny is accused of the crime. Enter cool little dame Veronica Lake. Oh, Chandler wrote the original screenplay

How To Steal a Million (1966)
With Audrey Hepburn and Peter O'Toole

Delightful romantic caper starring the always chic and generally adorable Audrey Hepburn and less adorable Peter O'Toole (I find him annoying, what can I say?) Audrey is the daughter of an eccentric art collector and forger. Peter is a cop-although Audrey doesn't realize this when she enlists him to help her steal back one of her pop's forged masterpieces from a museum. Slick and glossy 1960s fun.

MYSTERIES...
Dating Dead Men (2004)
by Harley Jane Kozak

I haven't even finished this one and I recommend it-that's how entertaining I find Kozak's debut effort. Well, and the fact that she's won a prize or two tell me I'm not alone in awarding her high marks.

Weep and Know Why
by Elisabeth Ogilvie

I read this romantic-suspenser in my early teens. Woman returns to Maine cabin where she spent childhood summers, and gets reacquainted with childhood pal-but all is not as it seems. Great for mood and setting-it reminds me of Seeley's The Crying Sisters.

Homicide House
by David Frome (aka Leslie Ford)

Timid Mr. Pinkerton gets involved in a murder case with ties back to the war, the damned war! This is one of my favorite Pinkertons. I'm especially partial to stories where the surface mystery leads back to an older and even more sinister crime.

The Black Coat
by Constance and Gwenyth Little

How the heck can I explain the plot of this nutty little crime caper? Suffice it to say, if you like the madcap, you will love the Littles.

Rebecca
by Daphne du Maurier

"Last night I dreamt I went to Manderley again." If you can't instantly identify the source of that famous opening, you have missed out on one of the true contemporary gothic classics. Atmospheric and haunting. Not to be missed.

Wildfire at Midnight
by Mary Stewart

Everything Stewart wrote was worth reading, but I'm especially fond of this tale of murder and madness in the Scottish Highlands. And what witty dialog between the estranged protags! This cover fascinated me as a kid.

Gaudy Night
by Dorothy L Sayers

Golden Age Classic (and penultimate Lord Peter novel). A restrained and yet intense romance is at the center of this bloodless but effective mystery. Harriet Vane returns to Shrewsbury College at Oxford for the Gaudy night celebration and becomes involved in trying to discover who is writing poison pen letters to the dons and deans. Maybe I can't convince Mr. Thrilling to give it a try, but you should at least take a peek!

Ghost of a Chance
by Kelly Roos

Jeff and Haila Troy trek around 1940s snowbound New York and its environs in an effort to stop an assassination. Plenty of twists and turns (and snow), great atmosphere, sparkling chemistry between the husband and wife sleuths. Especially fun if you can find the original Dell mapback!

If Looks Could Kill
by Kate White

Best example I've yet read of a "chick lit mystery." Here both elements of chick lit and crime are thoroughly and satisfyingly integrated. Magazine editor Kat Jones' nanny dies after eating poisoned chocolates, and freelance writer Bailey Weggins investigates. Very amusing.

The Lady in the Lake
by Raymond Chandler

I haven't read all of Chandler, but so far this is my favorite. Terrific writing is only part of the pleasure of this twisty tale (and frankly, who cares if it makes sense or not?) of love, revenge and murder. The imagery alone is worth reading for. What a writer!
MUSIC...
The Beauty of the Rain
Dar Williams

Terrific singer songwriter who sings about love, life and family. Most notable on this album (for me) is the song "The One Who Knows." I can't hear it without tearing up-and I don't have children-and neither does Dar Williams!

Back to Me
Kathleen Edwards

Canadian singer songwriter with a knack for the telling phrase. Great crime song on here called "In State" about a girl who turns in her lowlife boyfriend; but all of the tracks are wonderfully listenable.

The Mask and Mirror
Loreena McKennitt

Talk about mood music. I love McKennitt's dark, mysterious and passionate musical soul-stirrings. "Dark Night of the Soul," "The Bonny Swans" are two of my particular favorites, but I like everything on here.

The Very Best of Benny Goodman
Benny Goodman

If you like the vintage stuff, this is a great little collection. "Avalon," "Moonglow," "Stompin' at the Savoy," there's so many romantic and sophisticated tunes to pick from!

Everything's Different
'Til Tuesday

Third and final album from Aimee Mann's group. There's some great stuff here, but I especially have fond memories of this album because it was always in rotation on early Browne Sister road trips. As I recall my favorite songs are "J For Jules" and "Lucky" and "Rip in Heaven."

Luxury Liner
Emmy Lou Harris

One of the best crime songs of all times is on this album: "Pancho and Lefty" by Townes Van Zandt. I love "Tulsa Queen" and "Luxury Liner." One of the very best from Emmy Lou's prime

This Perfect World
Freedy Johnston

Hey, I like male singer songwriters too! Johnston crafts deceptively simple songs. The melodies are as gentle as the ironic undertone. You don't see the punch to the gut until it's too late.

Flaming Red
Patty Griffin

Not everyone loves this instrumentally beefed up entry in Griffin's mostly acoustic catalog, but I think some of her most powerful and amazing work is here: check out "Good bye," "Wiggly Fingers," "Mary" "Blue Sky," "Peter Pan." Actually, I don't think there's a boring song on the entire album.