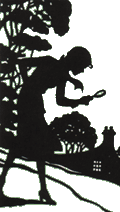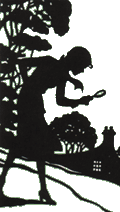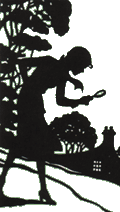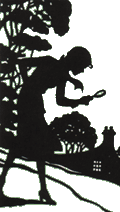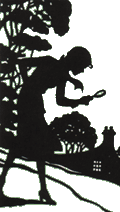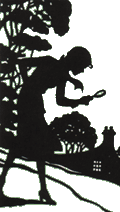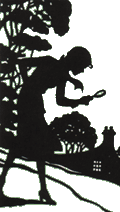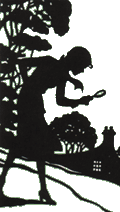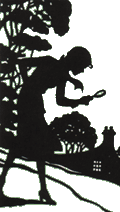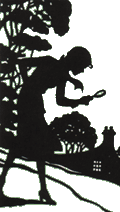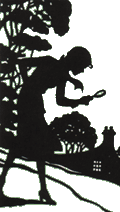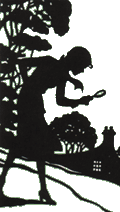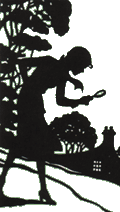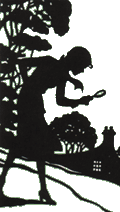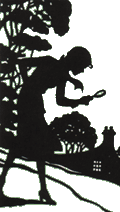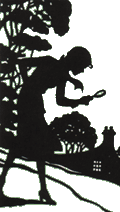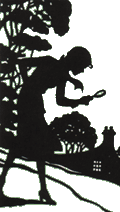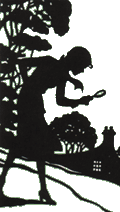 More Movies...
Charade (1963)
With Cary Grant & Audrey Hepburn

Frequently referred to as the best Hitchcock movie that Hitchcock never made. Witty, if slightly surreal take on the Somebody-Killed-Her-Husband theme. Audrey Hepburn and Cary Grant: what's not to like?

The Uninvited (1944)
With Ray Milland

I like showing this film to friends who think an old black and white movie can't be scary. Classic ghost story with a murder mystery at its heart. Stylish and effective.

Laura (1944)
With Gene Tierney, Dana Andrews

One of the few times that the movie lives up to the book-although it is different in crucial ways. Tough guy detective falls for the portrait of a murdered society dame. Now that's romance!

Rear Window (1954)
With Grace Kelly, James Stewart

I love this movie for Grace Kelly's wardrobe alone. One of the most over-analyzed movies around, but I think it bears up well under that critical weight. Part of the strength is the skillful way Hitchcock deals with a really gruesome crime. Too bad subtlety is a lost art.

The Lady From Shanghai (1948)
With Orson Welles, Rita Hayworth

Over the top of the morning to ye! Yes, it is certainly corny and melodramatic-and Orson's Irish accent! (Sure it's a grrrrand and terrrible thing!) Still, this one is a noir classic: sailor signs on for a cruise with a beautiful woman and her twisted (in all respects) husband..

To Catch a Thief (1955)
With Grace Kelly, Cary Grant

The PERFECT summer chick flick. Clothes, setting (Monaco, for heaven's sake!) and Cary Grant. From the good old days of film making when a girl's being "neurotic," simply meant she needed the love of a good man-or an ex-jewel thief.

The Big Sleep (1940)
With Humphrey Bogart, Lauren Bacall

One of the most successful films based on Chandler's Marlowe. I've been informed that the DVD features an alternate version, with significant differences, so it's on my Christmas list, but to tell the truth, I love this version just as it is. The chemistry between Bogey and Bacall is terrific. The dialog still snap, crackles and pops after all these years.

More MYSTERIES...
The Black Eye
by Constance & Gwenyth Little

My favorite Little Sisters effort, which is saying something, because I adore the Little sisters and their madcap mysteries. This one features a mummy, and you know how I feel about mummies!

Siren in the Night
by Leslie Ford

Amateur sleuth Grace Latham visits friends in Frisco and ends up involved in murder (as usual). Stylish and atmospheric. Ford also penned a series under the name of David Frome.

Hunter's Green
by Phyllis A. Whitney

One of the first romantic suspense novels I ever read that was set in (then) contemporary times. Cool little classic of the genre; it's time someone reprinted it.

The Crying Sisters
by Mabel Seeley

Moody little masterpiece of chick fic.

The Swimming Pool
by Mary Roberts Rinehart

They don't write them like they used to. I wish someone would. There's a reason this stuff is still so popular. The plot may escape me, but I still recall the perfect blend of eerie and cozy combined with that effortless writing so typical of popular writers in the 30s and 40s.

Woman on the Roof
by Mignon G. Eberhart

Sometimes Eberhart annoys me, but sometimes I annoy me. This is the quintessential Eberhart: beautiful, sort of ineffectual woman in a heap of trouble. A louse of a husband gets just what he deserves-except that our heroine is the prime suspect. Few writers were better at nail-biting suspense.

The Cliffs of Night
by Beatrice Brandon

And to think this was a contemporary suspense about twenty years ago! Archeology, murder and the IRA. One of my all time favorites.

Black is the Color of My True Love's Heart
by Ellis Peters

Murder at a folk music festival. Great, great characters. I love the way Peters mirrors modern motivations and murder with the ancient ballads. Some things never change. By the way, we recorded "Black is the Color of My True Love's Heart" on our album Castle Dangerous. Sorta cool, huh?
More MUSIC...
Getz Au Go Go -- Stan Getz

Forever associated in my mind with patio parties and gin and tonic. My parents used to play this when they hosted parties -- back in the days before we left civilization and moved to the little house on the prairie.

1000 Kisses -- Patty Griffin

I liked Flaming Red so much that I just couldn't imagine I would enjoy this routine to acoustic sound, but I was wrong. This is sophisticated and sharp song-writing. I especially like "Rain," "Making Pies," and Griffin's version of Springsteen's "Stolen Car."

White Ladder -- David Gray

It may not be the compliment every artist seeks, but I find this album relaxing. Gray has a clever turn of phrase and an ear for melody. I like listening to this one while I'm driving.

Haunted -- Poe

Talk about a clever turn of phrase! I forget how I discovered Poe, but this quickly became one of my favorite albums. Sort of enigmatic and passionate at the same time. I especially like "Haunted," "Wild," "Spanish Doll," "Amazed," okay, okay, I like nearly everything on this album.

Trouble in Shangri La -- Stevie Nicks

And they said she would never fly again! Magical, mystical and moody-everything I always liked about Stevie. I wish she'd try her hand at a couple of Gaelic songs (seriously!)

Rubber Soul -- The Beatles

I think every important moment of my life has had a Beatle song to score it. But this is definitely one brilliant album -- even though I am mad as hell THEY changed the song line up. Favorite song: "In My Life." Favorite Beatle: George.

Crouching Tiger, Hidden Dragon Soundtrack -- Various

A Chinese Girl Detective! Great movie and hypnotic, melancholy soundtrack by Yo Yo Ma and others. Why ask why?