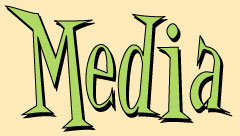 Dear Bookseller or Media Representative,
SONNET OF THE SPHINX, the third book in the Poetic Death series from Pocket Books, is now available.
DOWNLOADABLE MEDIA FILES
In an effort to make everyone's life easier, we've set up this media resources page which will contain author photos, author, bio, and press releases and jpegs of the book covers.
Here's a little bit of info on SONNET OF THE SPHINX:
For one of Innisdale's residents, a priceless sonnet means poetic license to kill…

Whilst sorting through a hoard of papers found in an old farmhouse, American literary scholar Grace Hollister discovers a World War II love letter referring to the lost Shelley sonnet, "Sate the Sphinx." Before Grace can set to work on tracking down this poetic treasure, ex-jewel thief Peter Fox's shady past rears its head-a particularly ugly head belonging to a menacing Turk who has a score to settle with Grace's enigmatic love interest.

Not only are Grace and Peter suddenly suspects in a murder investigation, someone is trying his level best to kill Grace-not once, but twice. Will third time prove the charm?

The hieroglyphics are on the wall: unless Grace can decipher an inscrutable riddle and unearth the true villain amidst a cache of eccentric suspects, it may be All She Wrote for the intrepid Ms. Hollister.

"Light, charming. . . . An entertaining romp through a beautiful part of Britain."
Dallas Morning News on High Rhymes and Misdemeanors

"A cleverly plotted debut."
Mystery Scene on High Rhymes and Misdemeanors

"Even if you don't usually care for cozies, this light satire on the genre is fun and a fast read. The characters are engaging, as well as the situations."
Reviewing the Evidence on Verse of the Vampyre

To order SONNET OF THE SPHINX or other books in the Poetic Death series, please contact your Simon & Schuster rep with your account # at
1-800-223-2336

If you do not have a rep, please contact your wholesaler or contact Customer Operations at Simon & Schuster: 1-800-456-6798.

EDUCATORS

Desk copies of Simon & Schuster titles that have been adopted for course use are available free to educators. Simon & Schuster will provide one free desk copy for every order of twenty copies ordered for a class. Freight/shipping charges are added to all orders.

All requests must be submitted in writing on your official institution letterhead (university, college, or school.) Please include the ISBN, title, and author to avoid delays in processing your request. Simon & Schuster policy requires that the name and address of your supplier be included with your requests.
SEND ALL ORDERS or REQUESTS TO:
Simon & Schuster Customer Operations
Desk/Exam Copy Department
100 Front Street
Riverside, NJ 08075
or
FAX your order: (800) 943-9831
REVIEWERS
If you are a member of the media who would like to request a review copy or an interview with one of our authors, please fax your request on company letterhead to 212-632-8083.
CONTACT INFORMATION
Please feel free to contact Diana directly for scheduling book signings, reading groups appearances, interviews, etc.
Sincerely,
The Girl-Detective Webmaster