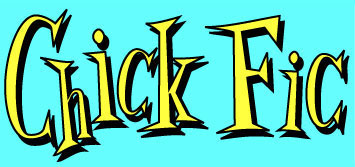 I consider myself a sort of "modern traditionalist," by which I mean that I prefer the work of mystery writers from the 30s and 40s (and sometimes 50s) to that of my own contemporaries. Maybe it's nostalgia or maybe these writers were en large superior -- or maybe I'm a throwback.
All I can say is I'm sick of smart-talking, butt-kicking pseudo-tough girls, be they P.I.s or cops or bounty hunters. I miss style and restraint. I miss subtlety. I miss romance and sophistication. Heck, I miss women in negligees tripping over confounded tree roots while pursued by a faceless menace over the moors. At least I can relate to that. (No, seriously.)
I miss wit. By wit, I don't mean slapstick or smart-ass or whatever passes for wit now days. I miss sparkling repartee, but I'd settle for some really smart dialogue.
But, as the man says, I digress...
"Chick Fic" consists of my informal thoughts on some of my favorite women writers of the past. Some of these writers were girlhood favorites, some I discovered as an adult. I don't think any of them would be universally classified as "important" writers; they all penned "popular" fiction. I think that each, in her own way, demonstrates a skill-call it craftsmanship-which continues to entertain and instruct me.
I hope someday someone will say as much about my own work.
THE AMERICAN GIRL BOOK
OF MYSTERY AND SUSPENSE STORIES
THE WOMAN NEXT DOOR: Mabel Seeley
BACK IN BLACK: The Little Sisters
LET'S GO SLEUTHING: Nancy Drew
DEATH AND THE MAIDEN: Mignon G. Eberhart